Description
When talking about Gaba tea, many people misunderstood that it's an another special tea type. In fact, it is a manufacturing improvement in teas, such as Green tea, Oolong tea, JinXuan, and etc.. When the tea leaf is processed through vacuum fermentation of "Anaerobic Fermentation", the high level of γ—amino butyrate is produced accordingly. 
Gaba tea is first discovered by the Dr. Tsusida of Japan (日本津志田博士). It is found that when fresh leaves is processed via anaerobic fermentation for a long term, then the contained glutamic acid is converted into γ-aminobutyric acid (GABA) in large quantities, and the aspartic acid is transformed to Alanine. As γ-aminobutyric acid is briefly called GABA and the rich amount of GABA is found in this tea leaf, so this tea is so called GABA tea as well. Also, γ-aminobutyric acid is water-soluble substance and brings no side effects which has been verified via Double-Blind Studies, that makes it become a mass-produced tea product in Japan. 
It is worth mentioning that even GABA tea was introduced from from Japan, the superior tea-producing technique in Taiwan has won the great reputation from Japan. 
Through continuous improvement contributed to the tea-manufacturing technique, GABA tea of Taiwan not only carries an aroma with fruity and honey and the tea liquid is gentle and smooth to the throat after tasting, but also brings neither irritating tastes nor bitter taste with astringency that making it taste more mellow and sweet than other ordinary teas. That's the reason why the Japanese called it "Drink smooth tea"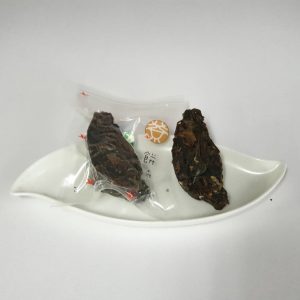 This type of tea is perfect for people who are worried about getting their stomach irritated, not allowed to drink Alpine Tea, bearing stressful works or unable to sleep after having teas. 
Features introduction on Hold to Tea Original products
This is a small tea disk that is completely made of Alpine Tea (High Mountain Tea) produced in Taiwan.

Why do we insist to do this?
Hold to Tea original - Taiwan modelling Tea disks of Alpine tea (small) is developed after testing and researching for more than one year by the Jen Der Tea company. This product selection is the small tea disks made of 100% of Taiwan Alpine tea, are especially perfect for carrying not only with international trips, camping activities, but for gifts for overseas exhibitions, company guests and the promotion activities. We believe it is a unique innovation for Taiwan High Mountain tea for expecting to develop the outstanding and unique souvenir to stand for Taiwan Apline Tea.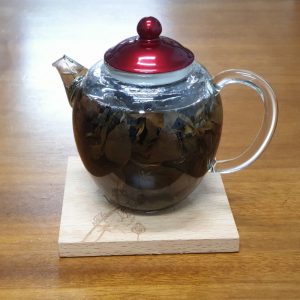 GABA tea is produced firstly by anaerobic fermentation, then processed by the general procedure of tea manufacturing in the order of pan-firing, rolling and desiccation. Then the GABA tea is done. 
And the level of GABA contained in tea products, the selling price is higher as well.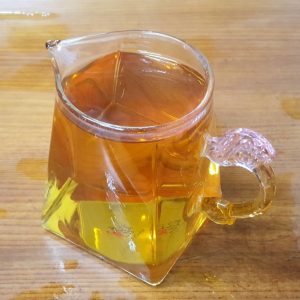 Six features of Hold to Tea Original selections
Pure Alpine Tea only - 100% of Taiwan handy-picked Alpine tea. 

Easy to preserve - small package with single serve is easy to keep and carry with. 
Brew whenever you want - The portion of 8 grams is just fitting to brew a cup of good tea in a mug or a thermal bottle. 

Various kinds of tea - With managing the key technique, making our tea disks is made of not only the roasted teas but also available for every kind of teas. 

Delightful stylish - By means of Taiwan modelling, all gift-recipients know the tea they are drinking Taiwan tea. 

All products are approved by inspection standards and met with the regulations relevant to the Residue Limits for Pesticides.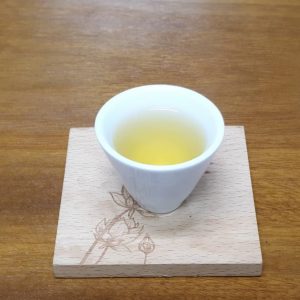 Brewing a cup of good tea, is just that so easy. 
No need to pack a bag loaded many devices, no worries for lost tastes. 
No matter how you are skillful, just take one tea disk containing the sufficient amount and you will become a tea-taster of your own! Take your own tea with you and it is that simple to enjoy good tea with you. 
Expect to have your support to our efforts and works on flipping Taiwan Tea. 
**Trademark/Patent has been filed. No imitations!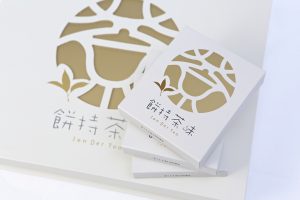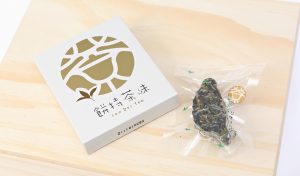 Packaging
Product Descriptions
Type: handy-picked GABA tea
Weight: 8 grams ± 5
Styling: Taiwan / gourd-shaped
Packing: size of vacuum bag: 8 x 11 cm
Single serve case: 9 x 10.5 x 2 cm