Description
手採金宣茶~
Hand-picked JinXuan
The reasons why JinXuan takes a greater sales proportion than the Oolong tea in Taiwan tea leaves are the aspects of higher yield, more comfortable caring than the Oolong tea, and the tastes and aroma are well accepted by customers. Also, the planting area is relatively wide in high mountains. JinXuan tea is the species name of tea trees that is one breed of the Tea Research & Extension Station (TRES), named as TTES No. 12, afterward also named "JinXuan" which is commonly known as 27. For the slight milk aroma and flower scent, making the taste is unique that the female and young customers love it very well. This tea is accordingly featured as one of the Taiwan tea. 
Product Description

~

[Tea species]: Jinxuan

[Package]: 4 taels (N.W.) /1 paper can

[Maturity]: Raw tea

[Tea liquid]: Honey yellow with green

***Clear aroma with sweet liquid. Pure aroma with none additives Welcome to taste the tea!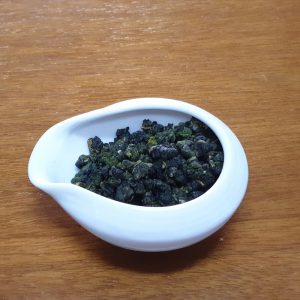 【
Brewing Method

】

★ Hot brew

The first step is to rinse your tea-ware with boiling water once for sterilization and warm up your teapot and cups.

Place tea leaves into your tea-pot, with the amount of 1/4~1/5 volume of your pot (looks like a thin layer).

Pour out the first infusion after 50 seconds (roughly). And the duration for the following infusions is separate as nearly 50 seconds (2nd ), 55 seconds (3rd), about 55 seconds for the 4th, and approximately 70 seconds (5th).

※ We highly recommend you not to brew tea for too long that will make the tea leaves release greater amounts of tannic acid and caffeine, which might be harmful to your physical health and easy to destroy the unique aroma and tastes of teas. The information above is for reference only. Please add or reduce the tea leaves used by your personal preference.

Any accessories showed in the picture are not included in the pricing of our product. 

The outer package is the general version used, it may be replaced with an alternative package of the same grade when out of stock. 

※ When taking the pictures shown to you, considering the water quality, brewing duration, and the number of tea leaves brewed varies, the color present may differ from the actual product presents. Please take the product you actually receive for the standard.